Launched in the year 2017 after a successful initial coin offering, the network is growing stronger. One of the most unique things about Bancor Network is the fact that there are literally no bids, no market makers and certainly, no takers.
So, how the process works? Well, as a crypto enthusiast, if you're looking forward to exchanging tokens on Bancor Network, you will be presented with a price by the portal itself. How? Bancor Network makes use of a specially designed algorithm which generates the price in lieu of factors such as the current price at other exchanges as well as the currently available liquidity in the market.
Supported tokens on Bancor Network
When it comes to supported tokens on Bancor Network, there are over 20 diverse ERC tokens available on Bancor Network at the moment. Also, the network keeps on updating their tokens frequently.
Some of the most famous ERC 20 tokens are Bancor (BNT), EOS, Ladd Coin (LDC), STORM, Blockmoon (BMC), Basic Attention Token (BAT) and much more. What makes Bancor Network unique is the fact that there is low counterparty risk associated with the network. The business model of Bancor Network supports the concepts of decentralisation and adheres to it. There is no central storage for user tokens, you have to carry your own digital wallet if you're looking forward to making a transaction. Thus, we can say that there is no risk when it comes to trading at Bancor Network.

Own token (BNT)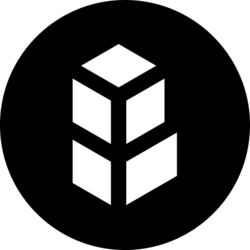 Bancor Network (BNT)
Price
Let's talk about Bancor Network's own token BNT. The Bancor Network Token was made public in the year 2017 and anyone can convert any crypto token for BNT and vice-versa.If you wish to obtain Bancor Network Token (BNT), it is advised to make use of
Ethereum (ETH)
and send the same to appropriate addresses.
When it comes to liquidating BNT into ETH, the same approach can be followed. However, a user must understand that there is no fiat currency support available with Bancor Network. You can only utilize the services provided by Bancor Network if you happen to have ETH or any other permitted token. Also, people are often finding ways for margin trading, Bancor Network is not the place.
You might be wondering what are the ERC 20 tokens or smart tokens at Bancor Network? Well, the tokens which comply solely with the Bancor Network protocol encapsulates a non-for-profit, as well as a built-in market maker, are the smart tokens. BNT acts like a single connector for these smart tokens. These smart tokens work in accordance with the user-configured weight. Those who're launching any new token will only make it 'Smart'.